Dear friends! We proudly present the long awaited second MORTON album "Horror of Daniel Wagner"! From the bottom of our hearts we thank everyone who's been waiting for it all these years.
"Horror of Daniel Wagner" is a very special album for us. We started working on it in 2013, and now, in 2022, it feels like an entirely different era... Since then, we've gone through a lot. If this album was a magic spell, we're pretty sure it would be a powerful one, with all the negative energy it managed to absorb only to transform it into the most pure and healing force: music.
The album consists of two parts: "Sinful Heart" and "Grand Awakening". The opposing parts of the spectrum, the darkness and the light, the riddle and the answer, the disease and the healing. Being a concept album, "Horror of Daniel Wagner" still leaves enough room for imagination, as most of the songs tell their separate, self-dependent stories.
Travelling all the way through the purgatory into forgiveness, the protagonist goes through rebirth to live many new, better lives and eventually witness the Grand Awakening of humanity. We believe that every story should end well. Let the bad things pass. After all, it's always darkest before the dawn.
Love&peace, 
MORTON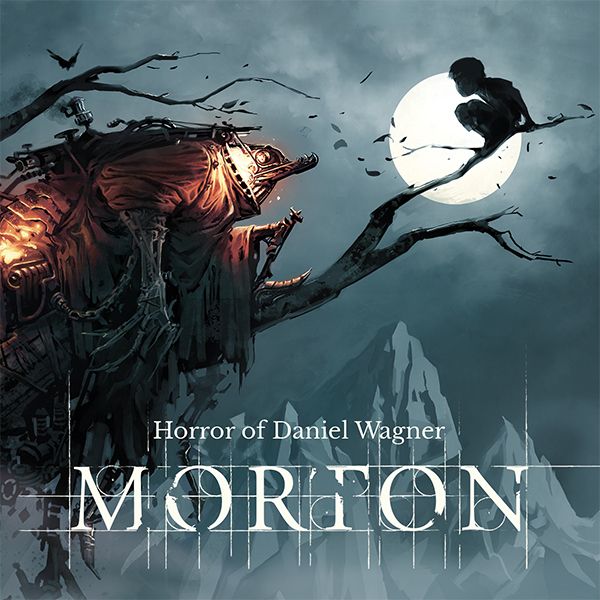 P.S. At the current times it is almost impossible for us to print CD's and ship them, so we're not planning a physical release in the nearest future. However, you can help us by sharing our music and buying it digitally.
YouTube Full Album Stream / YouTube Playlist
Spotify / Apple Music / Amazon Music
Tracklist: 
Sinful Heart 
Carry On (Her Silent Quarters) 
Fake God 
Find Me 
Confinement for the Blind 
Horror of Daniel Wagner 
No Fear of Flight 
Escapist 
Future's Predetermined 
Divine Descent 
Promiseland 
Through the Never (I Will Return) 
Grand Awakening 
Produced, recorded, mixed and mastered by Max Morton at Morton Studio 
All music and lyrics by Max Morton 
All instruments and vocals performed by Max Morton, except: 
Guitar solos in "Carry On", "Divine Descent" (solo 2), "Escapist", "Fake God" (solo 1), "Future's Predetermined", "Horror Of Daniel Wagner" written and performed by Sergey Sershen 
Drums performed by Dmitry Smotrov 
Guests: 
Tatiana Shmayluk – extreme vocals at "Horror of Daniel Wagner" and "Through the Never" 
Andrew Ivashchenko – extreme vocals at "Carry On", "Sinful Heart" and choir tracks at "Divine Descent", "Grand Awakening" 
Band logo by Andrey Karpov 
"On the Tree" cover artwork by Christian Nauck 
Contact: 
facebook.com/MORTONMETAL